While Mercedes-Benz fans await additional information on the AMG GT's performance, Mercedes-Benz opted to unveil the first images of the inside of its AMG GT sports car. The new AMG high- performance automobile is set for its world premiere in the autumn of 2014.
"The new Mercedes-AMG GT shows that we will be positioning AMG more vehemently and aggressively than to date as a dynamic sports car brand," said Tobias Moers, CEO of Mercedes-AMG.
When it will hit the market, the new Mercedes-AMG GT supercar is expected to pack a V8 engine with 450 HP.
"The technological substance of the Mercedes-AMG GT underscores our high aspirations with regard to driving dynamics, agility and sportiness. Following the global success of the SLS AMG, the new GT is the second sports car developed fully independently by Mercedes-AMG. An initial exclusive look at the design of the interior shows what is in store for our customers: a GT sports car in its purest form."
A dominant aspect in the cockpit of the GT is the further stylistic development of the central "aviation design" theme which is typical of Mercedes-Benz sports cars. The dashboard places an extreme emphasis on width.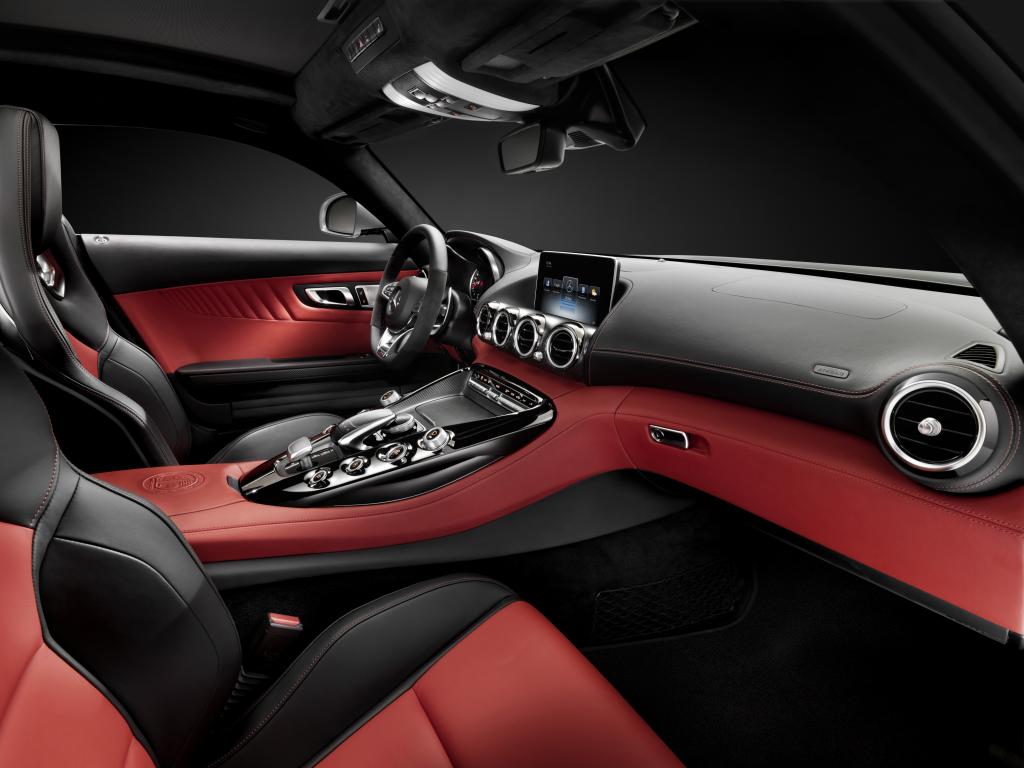 The dominant centre console presents a correspondingly dynamic character: its shaping reminiscent of a NACA air intake and the employed materials suggest that it has been adopted directly from motor racing. Another clever design feature comes in the form of the controls on the AMG DRIVE UNIT, which are arranged like eight cylinders in a V layout, further bolstering the powerful and high-tech impression made by the centre console.
Designed to set the driver's and front passenger's pulses racing even before the car moves off, it provides an enticing intimation of the superlative dynamic performance that can be expected of the new GT when its AMG V8 is brought to life, said the manufacturer.