Soin Noir: technology concentrated. Givenchy introduced second generation Soin Noir – the beauty-renewal skincare cream.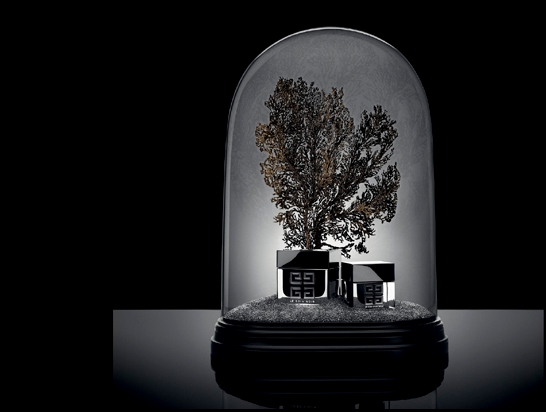 Six years ago, Laboratoires Parfums Givenchy introduced Soin Noir, a skincare product whose active ingredient is a very rare and little-known algae. In a never-ending quest for perfection, the House this year presented the second generation of this remarkable serum.
This luxurious cream culminates dozens of years of research, leading to one of the most advanced formulations ever designed to regenerate and protect the skin. Givenchy labs continued to seek rejuvenating sources from the seas, leading to the discovery of another ancient algae, from which it extracted the golden brown sap. The blend of these two active ingredients – gold and black – figures at the heart of the new generation Le Soin Noir formula.
Thanks to a softer, velvety texture, applying the cream becomes a luxurious ritual, using a specially designed spatula included with each jar. The technique combines smoothing action and massaging of pressure points to decongest puffiness, relax facial features and improve circulation.