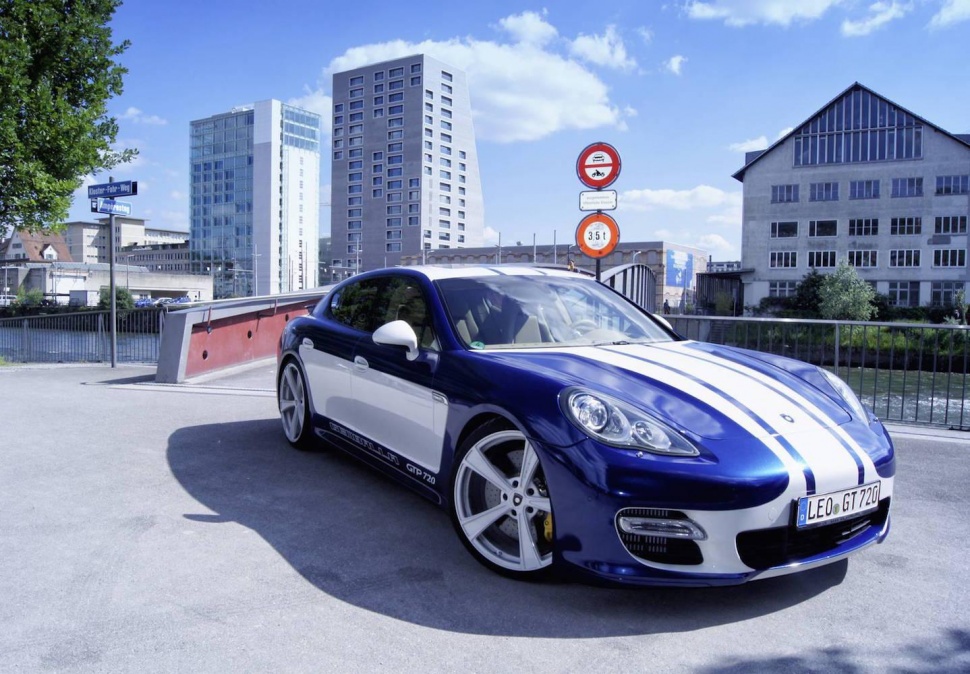 Specialized in Porsches, the German specialist for sports car individualization Gemballa presented the GTP 720, the worlds fastest Panamera ever and phenomenal acceleration stats.
In Gemballa's vision, Porsche's successful sedan has 720 horsepower from an upgraded twin-turbo 4.8-liter V8 and a 0 to 62 time of 3.2 seconds. The model does 0 to 200km/h in 9.7 seconds and 0 to 300km/h in just 26.4 seconds, compared to close to a minute for the standard Panamera. The car's 340km/h top speed is electronically limited.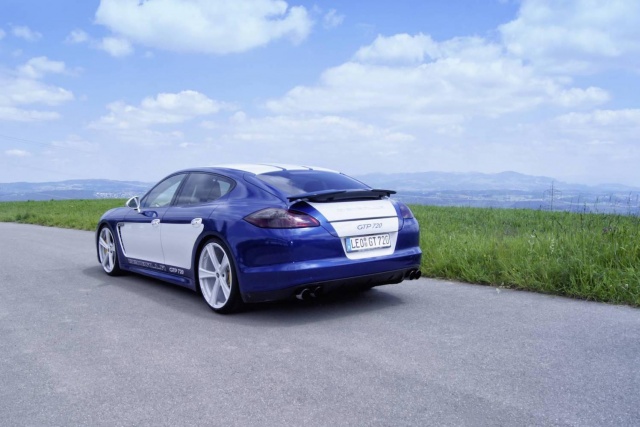 Gemballa did not unveiled the price of this Porsche Panamera transformed in its workshop. The German auto tuner has not announced whether the exclusive car might be available for purchase.
"This exceptional performance is not only due to the car's horsepower but also to its torque, raised by 255 Nm and available over a wide range of revs," said Gemballa chief executive, Andreas Schwarz.