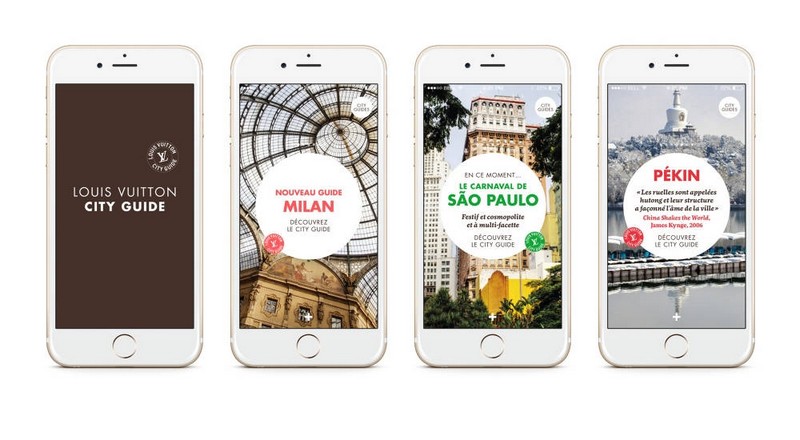 The esteemed Louis Vuitton City Guides are now available on iPhone in English and French. The collection is expanding with 4 new cities (Bangkok, Chicago, Prague and Rome) to discover and the launch of a mobile App.
"This year, for the first time, a mobile App will be available to complement the collection of City Guides. Easy to use, in one click you'll be as well- informed as any local! Your route to the best possible travel experience.," says Louis Vuitton team, while customers praised the well developed fast intuitive interface "it feels so natural it almost fades into the background. "Feel well traveled without leaving your postal code," added one of the fans.
Other destinations have been updated with new addresses, including Paris, London, New York and Venice. From hotels, restaurants and tea rooms to antique shops and museums, the Louis Vuitton City Guides offer a truly original take on each city. The app proposes a host of options for travelers, who can share practical information via their favorite social network, use the geolocation feature to quickly find a place, or create their personal address book.
Now available from the App Store, the application is offering a free download of the Paris City Guide until December 31st to mark the launch. It is worth mentioning that each digital Louis Vuitton city guide is a 1/3 of the price of the book.