Epicurean splendor: Sixth Annual Pebble Beach Food & Wine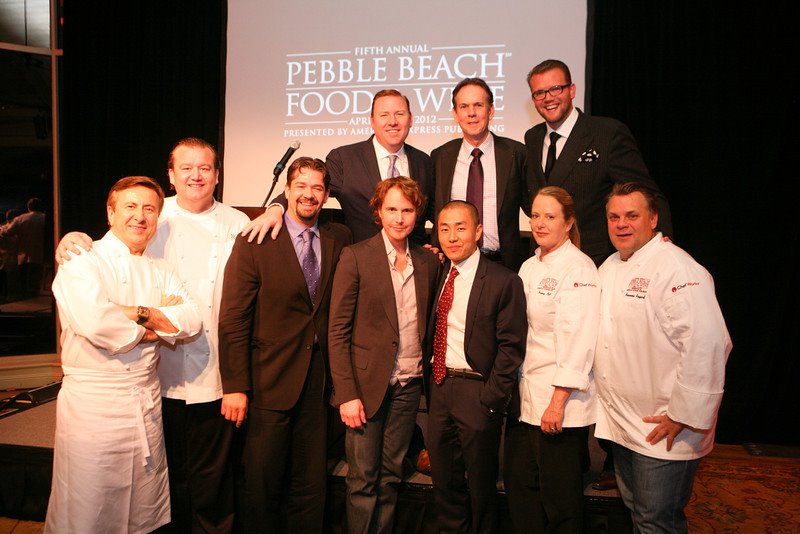 For anyone serious about food and wine, Pebble Beach Food & Wine is a not-to-miss annual event that continues its reign as the premier food and wine event in US.
California's iconic Pebble Beach Resorts, home to legendary golf, equestrian, and classic-car events, plays host to the Sixth Annual Pebble Beach Food & Wine, from April 4-7, 2013. The four-day celebration brings together more than 100 prominent chefs and over 250 acclaimed wineries and distinguished winemakers from around the world.
This year, more than 250 jury-selected winemakers will interact with guests in a variety of settings that include over 20 different elite tastings of special vintages and rare wines; two Grand Tasting events offering more than 500 wines; and multiple wine-paired luncheons and intimate dinners.
This year's lineup of chefs proves, yet again, the unparalleled access to the culinary world found only at Pebble Beach Food & Wine. Revered chefs, including Daniel Boulud, Grant Achatz , Pierre Gagnaire , Christopher Kostow , Dominique Crenn, Michelle Bernstein , Dean Fearing , Danny Meyer , Masaharu Morimoto , Francois Payard, Abram Bissell , Charles Phan , Tyler Florence , Anne Burrell , and Laurent Tourondel, to name a few, join together to offer cooking demonstrations throughout the weekend in addition to an array of exclusive dining experiences.