DIOR HOMME WINTER 2017-2018 CAMPAIGN: Dave Gahan of Depeche Mode is the new brand ambassador of DIOR HOMME, while actor Alain Delon is the new hero of  2017 Eau Sauvage Parfum.
On the occasion of his tenth anniversary at Dior Homme, Kris Van Assche calls on the British photographer David Sims
to interpret the winter 2017-2018 collection. Exemplifying the multifaceted creative persona of the Dior Homme man,
American actor Lucas Hedges and Depeche Mode frontman Dave Gahan join French model Dylan Roques and breakout Belgian model Christophe't Kint.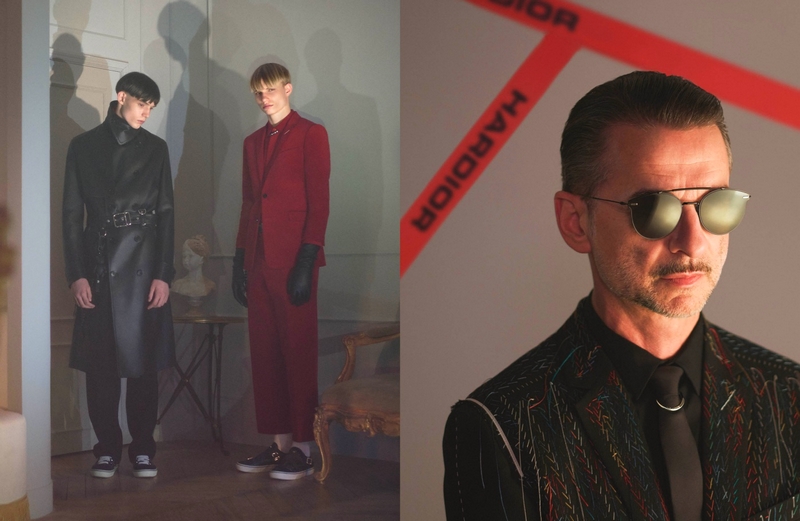 According to Kris Van Assche & Dior, the Dior brand's duality rises to the fore with a cinematic contrast created in diptych layouts featuring the season's new faces: figures drawn from the worlds of fashion, music and film. Spanning generations and disciplines, they plot an evolution of style that subverts the classicism of Dior Homme with a contemporary twist.
In one scenario, the lines of HARDIOR tape created for the Winter 2017-2018 fashion show become a graphic backdrop, showcasing the season's deconstructed and pinstriped tailoring worn with metallic hardware and rubber-soled trainers. A second series of images mixes elements of bygone bourgeoisie with raw youthful energy. The whole is accented by Sims' signature interplay of shadow and light.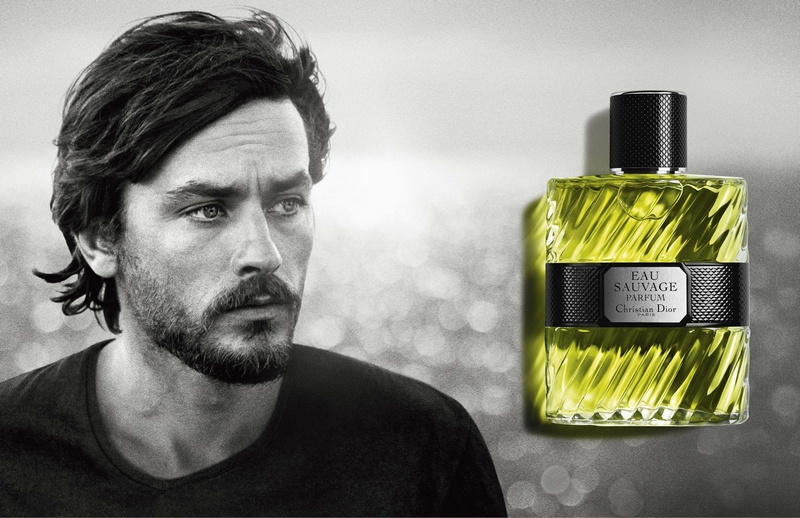 French actor and businessman Alain Delon, one of Europe's most prominent actors and screen sex symbols in the 1960s. was also announce as the new Dior Face, this time for the Dior's newly revamped Perfume. Reworked by François Demachy, Dior's exclusive perfumer-creator, the warm scent of Eau Sauvage Parfum exhibits a new freshness featuring smooth notes, and borrows the image of the actor Alain Delon, the embodiment of virile and timeless beauty.
His skin warmed by the sun and caressed by the cool sea breeze in The Last Adventure by Robert Enrico, Alain Delon is
an expression of all the power and unabashed sensuality of the new Eau Sauvage Parfum, the sun-filled fragrance that's
now been invigorated with a whole new freshness.
"Eau Sauvage Parfum has become even more pleasurable. With this fuller, rounder version, even closer to the original
signature, I sought to underline the authenticity of the materials. Express their power but also bring out their
warmth by making them even more present and palpable," explains François Demachy.