Curio – A Collection by Hilton debuts in Ibiza, Spain. With its prime location, bespoke concierge service and top restaurant, the hotel is ideal for travellers to Ibiza.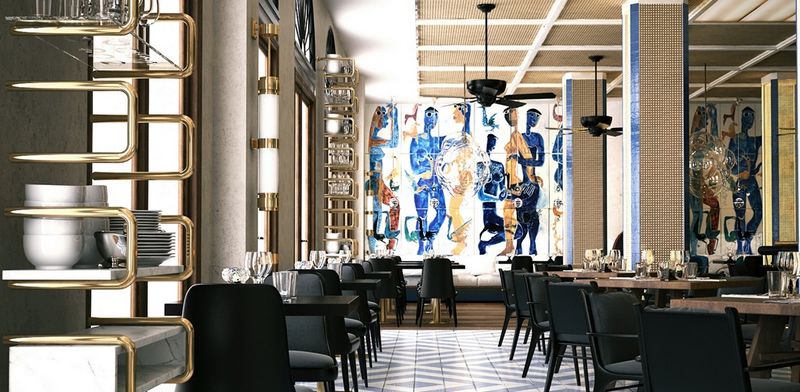 Curio – A Collection by Hilton makes its Spanish Debut with the opening of Gran Hotel Montesol Ibiza. The iconic building is Ibiza's oldest hotel and with this refurbishment, its luxury and elegance has been restored to a brilliant quality.
Open year-round, the intimate property is located in the heart of Ibiza's historic centre, just 20 metres from Ibiza's bustling harbour and steps from Dalt Vila ('Upper Town'), a UNESCO World Heritage site which features ancient buildings as well as modern markets. Beautiful beaches such as Ses Salines and Cala Vadella are easily accessible from the hotel, and Formentera Island is a short ferry ride away.
Cafe Montesol sits on the ground floor of the hotel and has been a hub for social life in Ibiza since it was originally established in 1933. It is known among local residents as a place to gather and socialize while enjoying Spanish Mediterranean cuisine and tapas specialities, and can
accommodate up to 300 guests. Its cocktail bar is the perfect place to lounge.
Originally established in 1933, Gran Hotel Montesol Ibiza is steeped in history as it was the first purpose-built hotel on the island and has been declared an asset of cultural interest by UNESCO. With its opening as part of the Curio collection, the property has been fully refurbished while
maintaining its neo-colonial facade. The hotel's 33 elegant guest rooms have been decorated by famed interior designer Lázaro Rosa-Violán and most rooms offer views of the old town and harbour.
A bespoke concierge service offers a private service to help plan and manage a trip prior to or during a guest's stay. This assists guests with anything they may need during their stay in Ibiza including restaurant reservations, yacht rentals, diving experiences and more. Gran Hotel Montesol Ibiza also runs a partnership which allows guests to reserve private meeting rooms at the nearby Ibiza Archaeological museum. In addition, the property can arrange meetings aboard private yachts with catering by the hotel's food and beverage team.