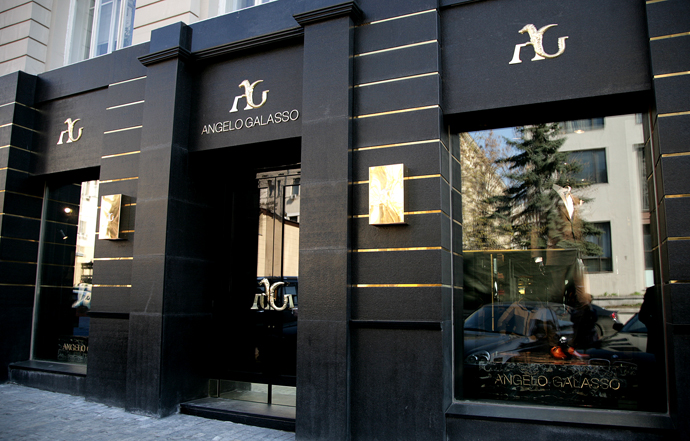 Italian designer Angelo Galasso has opened his first store in Moscow, located in Bolshaya Dmitrovka street, 20. All Angelo Galasso's boutiques around the world have totally different interiors. And the Moscow flagship makes no discordant note.
Gold AG abbreviation on the Italian granite facade of boutique defines what it is filled with: floors artificially made to look old, granite busts, classic chandeliers in fusion style, wall panels and shelves made of ebene wood, silk velvet in ultramarine colour.
Among the clients of the house one can find Sir Paul McCartney, David Beckham, Puff Daddy, Jay-Z and Beyonce.
First AG store was opened in London in 2009 and by 2011, the brand has been represented in 5 fashion capitals of the world. Angelo Galasso creations combine Italian quality and new ideas. One of the most famous inventions of the designer is a shirt with a special sleeve for watches. It has been invented because of a former Fiat president, Gianni Anieli, who had to wear his watch over the shirt, due to his allergy.