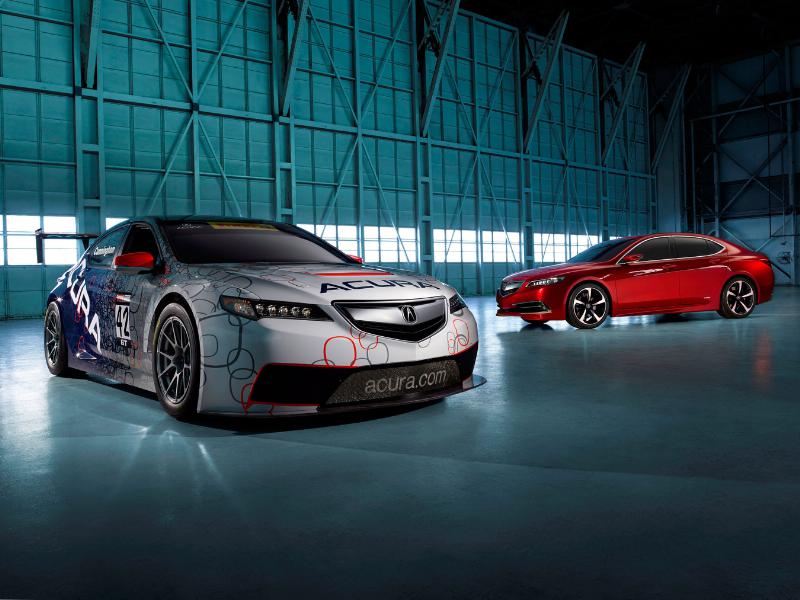 At the 2014 North American International Auto Show, Acura unveiled the 2015 Acura TLX Prototype showcasing the design and performance direction for the all-new 2015 TLX performance-luxury sedan. Announcing plans to move up to the GT category of the growing and highly competitive Pirelli World Challenge Championship, Acura Motorsports also pulled the wraps off the new 2015 Acura TLX GT Race Car.
To be campaigned by long time Acura Motorsports partner RealTime Racing, the new TLX GT will move Acura into the top category of the Pirelli World Challenge, facing competition that includes the Audi R8 LMS, Cadillac CTS-V, Chevrolet Corvette, Dodge Viper, Lamborghini Gallardo, Mercedes SLS, Nissan GTR, Porsche 911 and Ferrari 458.
"The 2015 Acura TLX is a true luxury sport sedan, so it is fitting that the car be raced against several of its natural luxury competitors in the Pirelli World Challenge," said Art St. Cyr, President of Honda Performance Development and Vice President-Product Planning and Logistics, American Honda Motor Co., Inc. "Acura and Peter Cunningham's RealTime Racing organization have a long history of success together, and we look forward to adding to that tradition with the Acura TLX GT race car in 2014."
Developed from the production 2015 Acura TLX by HPD, the racing arm of American Honda Motor Co., Inc., the Acura TLX GT Race Car will feature HPD chassis and aerodynamic performance parts approved for Pirelli World Challenge competition, and will be powered by a direct-injected, twin-turbocharged V6 engine, developed by HPD from the normally aspirated, production TLX luxury sport sedan. It will utilize all-wheel drive, as found in Acura's Super-Handling All Wheel Drive.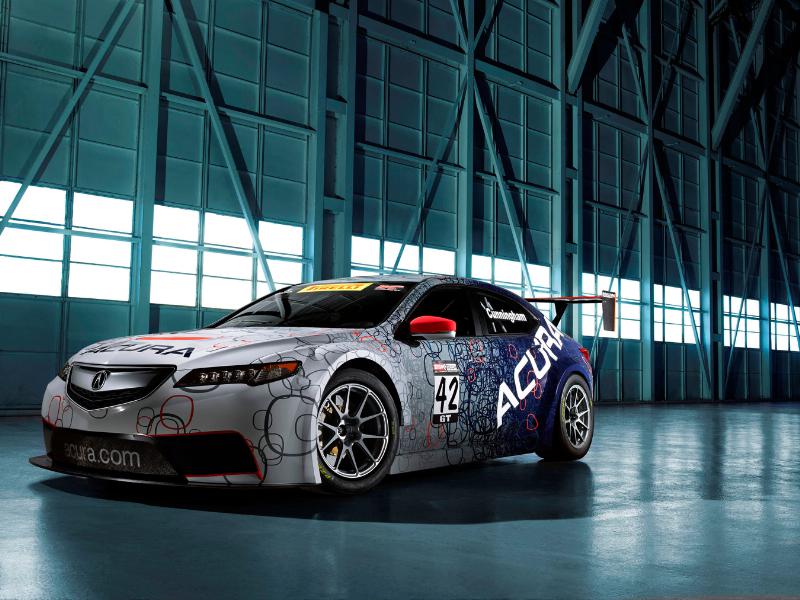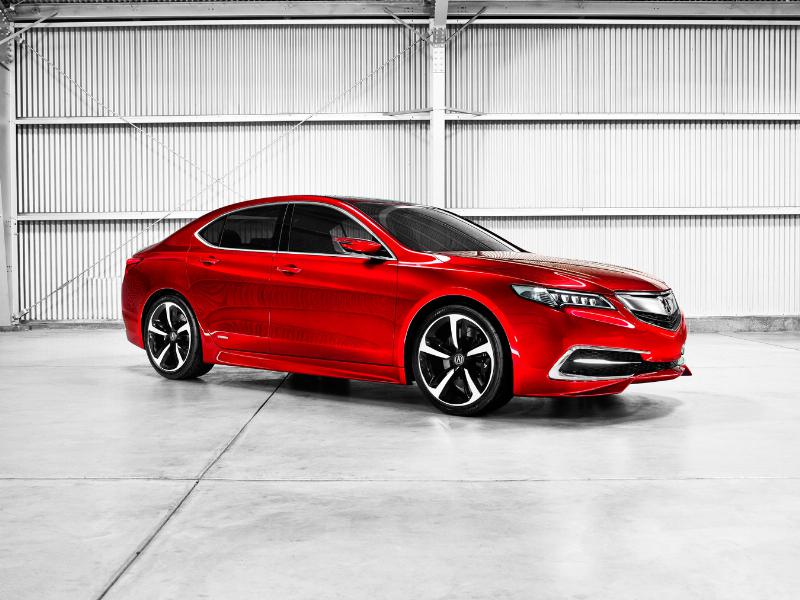 2015 TLX Prototype, Acura's "Red Carpet Athlete", will join the ILX compact luxury sedan and the RLX luxury performance sedan as the third vehicle in Acura's sedan lineup.
"The Acura TLX Prototype is a precursor of some amazing things we have in store for our Acura sedan customers," said Mike Accavitti, senior vice president, American Honda Motor, Co., Inc. "As you would expect from an Acura, this completely new model will offer innovative technologies that break down the barriers between the driver and the machine to deliver a more intuitive, connected and personal driving experience."
In keeping with the "Red Carpet Athlete" design and development concept, the 2015 TLX's advanced new powertrains will deliver highly responsive, refined and efficient power delivery. An all-new 2.4-liter 16-valve inline 4-cylinder engine employs direct-injection and Acura's i-VTEC valvetrain, and is significantly lighter than previous Acura engines of similar configuration and displacement. The new engine is mated to an all-new 8-speed dual clutch transmission (DCT) with torque converter. This new 8-speed DCT takes full advantage of the 2.4-liter engine's broad power band, delivering incredibly quick and smooth gear changes, expertly matching engine revs on down shifts, and putting the power down in a responsive and intuitive way.