Future engines, future energies and urban future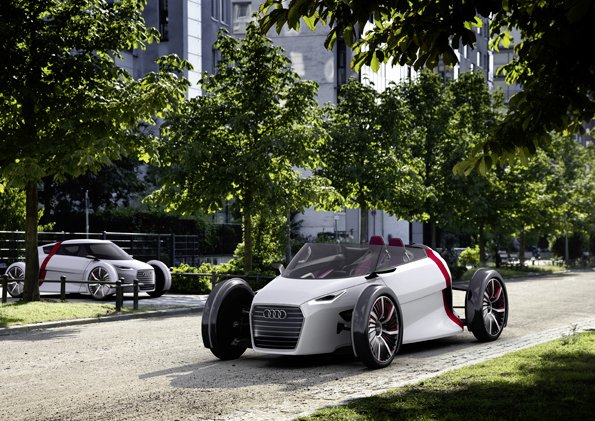 The new sources of energy for sustainable future mobility are the focus of the new exhibition "Audi future lab: mobility" which runs from December 6, 2012 to March 17, 2013 at the Audi museum mobile in Ingolstadt.
The Audi future engines exhibit area showcases drive technologies under development at Audi. Along with TDI and TFSI engines, which will remain the supporting pillars of the brandin the medium term, this thematic area focuses on electrification of the powertrain within the Audi e-tron concept. This is a field in which the company is primarily concentrating on plug-in hybrid technology.
Alongside specialist partners, the automotive brand is building up fuel generating capability in the Audi e-gas project. At the same time, it is involved in projects to bring the new bio fuels, Audi e-ethanol and Audi e-diesel, both of which are CO2 neutral, to market readiness.
The Audi museum mobile explores all three themes in the form of attractive exhibits. They include three futuristic vehicles: the Audi R8 e-tron technology platform, the Audi R18 e-tron quattro "a Le Mans race car" and the new Audi A3 Sportback TCNG which runs on Audi e-gas. The Audi urban concept Spyder and Audi e-Bike Wörthersee studies offer glimpses of the youthful, smart mobility of tomorrow.