A unique sports bike which will take your breath away.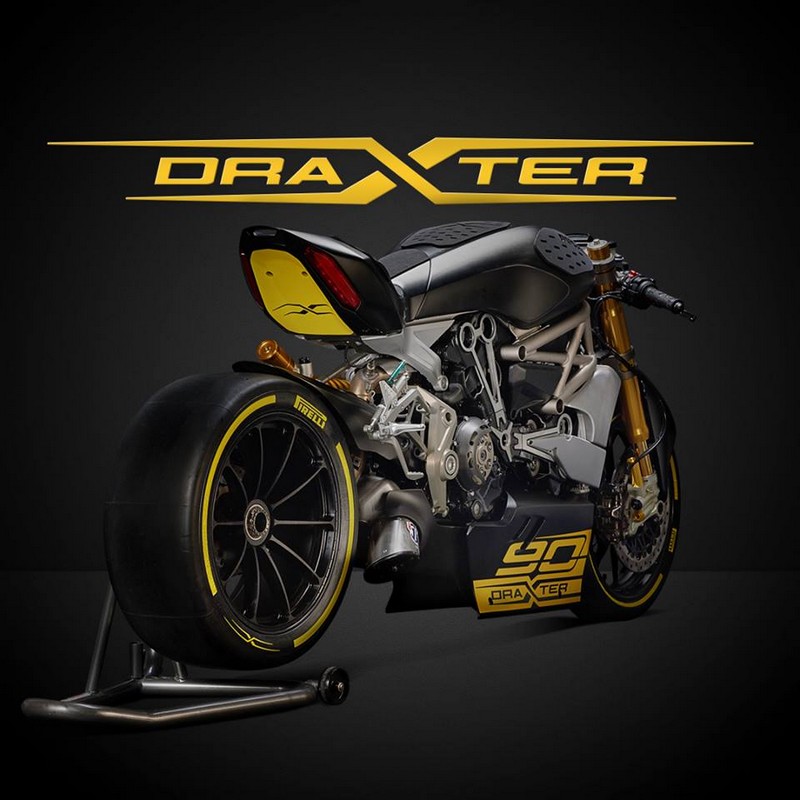 Ducati Motorcycles attended Motor Bike Expo of Verona (22-24 January) with the XDiavel and all-new "draXter" concept bike. Ducati draXter "concept bike" interprets the XDiavel world from a sports viewpoint. The project was developed by the Ducati Style Center's Advanced Design area, a section dedicated to exploring the future style and design concepts of Ducati bikes.
Their ideas and sketches have allowed the Ducati prototype department to come up with the "draXter", starting from a standard production XDiavel. The beating heart of the "draXter" is that of an extreme dragster with premium racing componentry. This is particularly evident, for example, in the suspension and brakes, taken directly from the 1299 Panigale Superbike. This styling exercise has accentuated the lines and proportions of the XDiavel making them more extreme than ever and turning the "draXter" into a unique, breath-taking supersport.
The number 90 on the side of the Ducati "draXter" recalls the racing world, yet also pays homage to Ducati's 90th anniversary, being celebrated this year.
In addition to the unprecedented concept bike and XDiavel and XDiavel S factory bikes, visitors were also able to take a look at the brand's new Cruiser range of accessories and apparel.
Ducati is owned by German automotive manufacturer Audi through its Italian subsidiary Lamborghini, which is all owned by the Volkswagen Group.