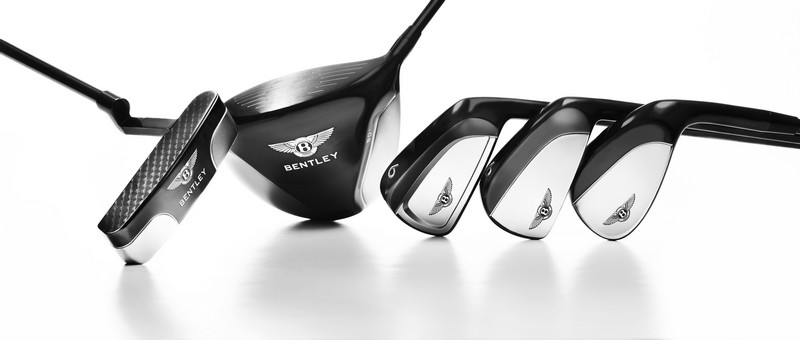 Bentley launches its first collection of handcrafted bespoke golf equipment offering golf clubs, bags and accessories. According to Bentely, detailing from Continental GT and Mulsanne models feature across the collection. The six-piece Bentley Golf Ball, Leather Golf Glove, Bag Towel, Umbrella, Leather Scorecard Holder, Cap and Golf Tees, ensure Bentley luxury from the moment you step onto your golf course.
Developed in partnership with Professional Golf Europe, market leaders in the global golf industry, Bentley Golf features irons hand-forged in Ichikawa, Japan, a town with a historical heritage of forging which goes back to the period of Samurai sword production. This forging technique produces the most stunning feel, consistency and performance. Bentley's famous distinctive knurling can be found on the club end caps and luxurious diamond quilting is a hidden delight within the bags and luggage.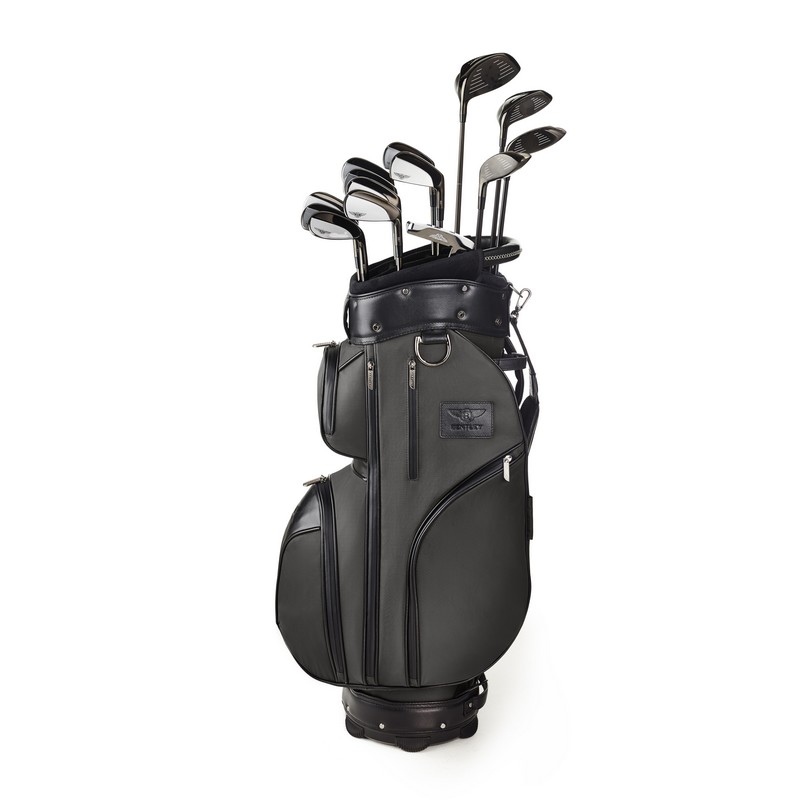 Golf Clubs
The equipment range features the finest forged heads, high performance steel and graphite shaft options, including Shimada and Seven Dreamers in flexes for all golfers, and excellent grip options including custom leathers.
The driver is available in three loft options, 9, 10.5 and 12 degree. A fairway wood, a Utility and a Hybrid complete the 'wood' line up. Irons from 3 through to PW in both a player's blade and a forgiving cavity back option, three wedges and beautiful putter featuring the Bentley engine-turn milling across the face.
Golf Bags
Characterized by detailing, luxury and performance never before found in the golf industry, the Bentley Golf range of bags feature waterproof fabrics throughout, including leather. The Tour Bag, Cart bag and Stand Bag reveal a design language familiar to Bentley enthusiasts.