King of the Bubbles announced as official FIFA champagne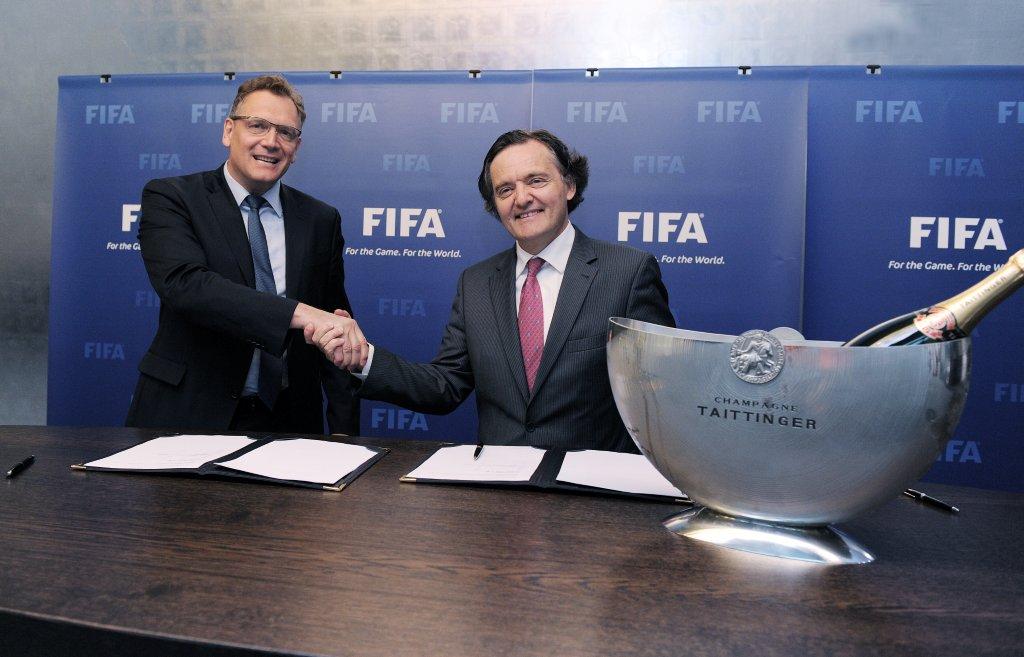 For the very first time in its history, FIFA has chosen a Champagne House as the official Champagne to be served to guests in FIFA's VIP and VVIP areas for its major events. Champagne Taittinger announced its status as FIFA's Official Champagne in an agreement that will run up until December 2015. This period includes the 2014 FIFA World Cup and the recent FIFA Confederations Cup 2013, both in Brazil.
This agreement marks a historic event both for the Champagne region and Champagne Taittinger, the eponymous and independent Family House that is represented in 150 countries around the world.
Growing up as a child, Pierre-Emmanuel Taittinger, President of the Champagne Taittinger, remembered, "The single time I was allowed to watch television was on June 6th 1959, when my father, Jean Taittinger as the Mayor of Reims, set the ball rolling of the final game of the "Coupe d'Europe des Clubs" [now known as the Champions league] between Real Madrid and Stade de Reims. Reims lost the game, but my first experience of football left me with a lasting impression that linked the game forever with the values of Champagne — Celebration, Excellence, Joy, Humanity —
values also instilled in the FIFA agreement built by my son Clovis Taittinger, Export Director of the House."