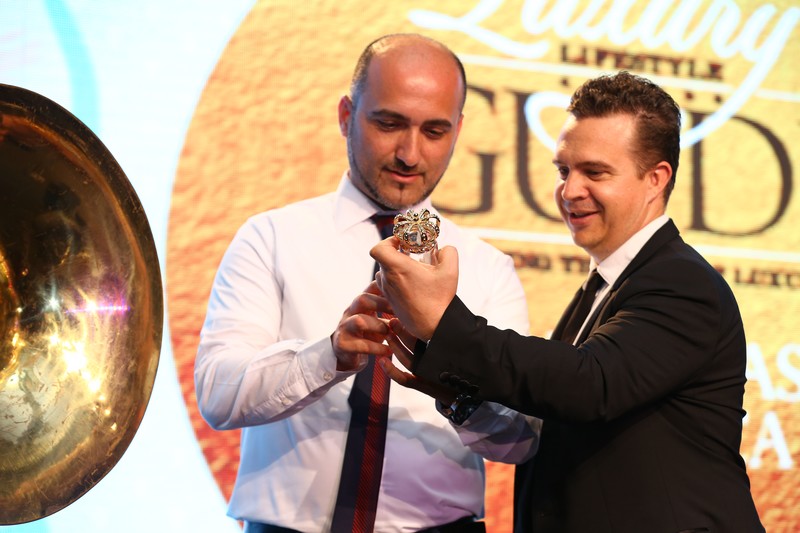 2luxury2 and Luxury Lifestyle Awards 2016 are pleased to introduce Adam McEwan, Managing Director of Platinum Heritage, awarded the 2016 Luxury Lifestyle Awards trophy for Best Luxury Travel Company in UAE at the recent Luxury Lifestyle Awards Middle East and Africa 2016 Gala Dinner at Conrad Dubai hotel on 26th May.
As Adam McEwan says, their aim has always been to provide the highest quality experience in the world so the victory at the Luxury Lifestyle Awards was pretty expected. He also tells about their decision to move into the luxury space based on a gap in the market and their previous expertise in organizing luxury events.
 What is "luxury" to you? How do you define it in your sector of business?
When it comes to travel, luxury is about not having to make compromises in the pursuit of unique experiences. While we take our guests into pristine desert environments, we do so with the utmost of style and comfort. While we provide outdoor dining, we do so with a 5 star Chef who prepares gourmet dishes. While we provide privacy and exclusivity, we do so inside the grounds of a private desert retreat of a local Royal family member.
Is it challenging for you to compete with the companies of your own country? Do you feel ready to enter competition on international level?
Providing luxury experiences is more about the small touches, the fastidious attention to detail that impresses the most discerning guest. In this regard, we currently have no competition. Our aim has always been to provide the highest quality experience in the world and have supplied safaris for guests from almost 200 countries.
Where does your inspiration come from?
Our inspiration is based on respect…
We do our best for our Guests and their particular expectations, requests, requirements, beliefs and values
For the culture, tradition and heritage of the UAE
For our staff with the goal of becoming the best employer in the UAE
For the Royal Family for their generosity, vision and our mutual goal of preserving the culture and heritage of the UAE
And for the environment in which our tours are privileged to present.