Those who don't believe in magic will never find it.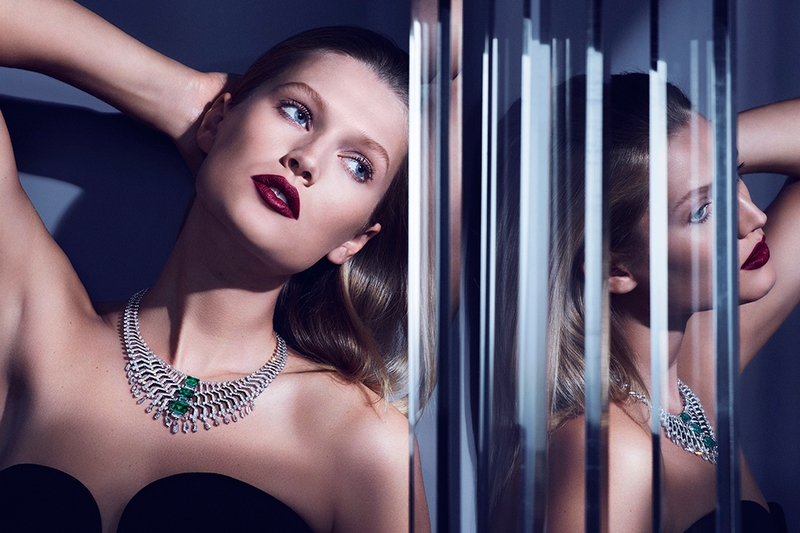 Cartier uses its magical and supernatural powers to launch a new Haute Joaillerie collection called "Magicien," translated from French as "wizard". Incapsulatiing fascination, illusion, and alchemy, Cartier's new high jewellery collection makes diamonds and sapphires travel from necklaces to earring and bracelets. Each of the items leaves a trail of magic everywhere you take them.
The Magicien works on three directions described as "The Magic of Light" (8 models) "Magic in every design" (7 models), and "Otherwordly Magic" (5 models).
"The Magic of Light" or "Magie Lumiere" includes high jewelry earrings, necklaces and bracelets in white gold, platinum, rock crystal, natural pearls, or diamonds. Magic in every design or Magie Dessin in French uses platinum, emeralds, onyx, sapphire, and diamonds. Otherwordly Magic/ Magie du Réel makes prestidigitation with the help of white gold, black lacquer, beryls, green sapphire, chrysoberyls, tsavorite garnets, or diamonds.
Cartier announced also a spectacular silk clutch with a shoulder chain and clasp decoration which can be worn as a necklace and brooch. Cartier's world is full of magic haute joaillerie amulets saying "Do not be a Magicien. Be Magic!"