Pétale de Cristal by Baccarat x THG brings opulence and artistry to fine baths.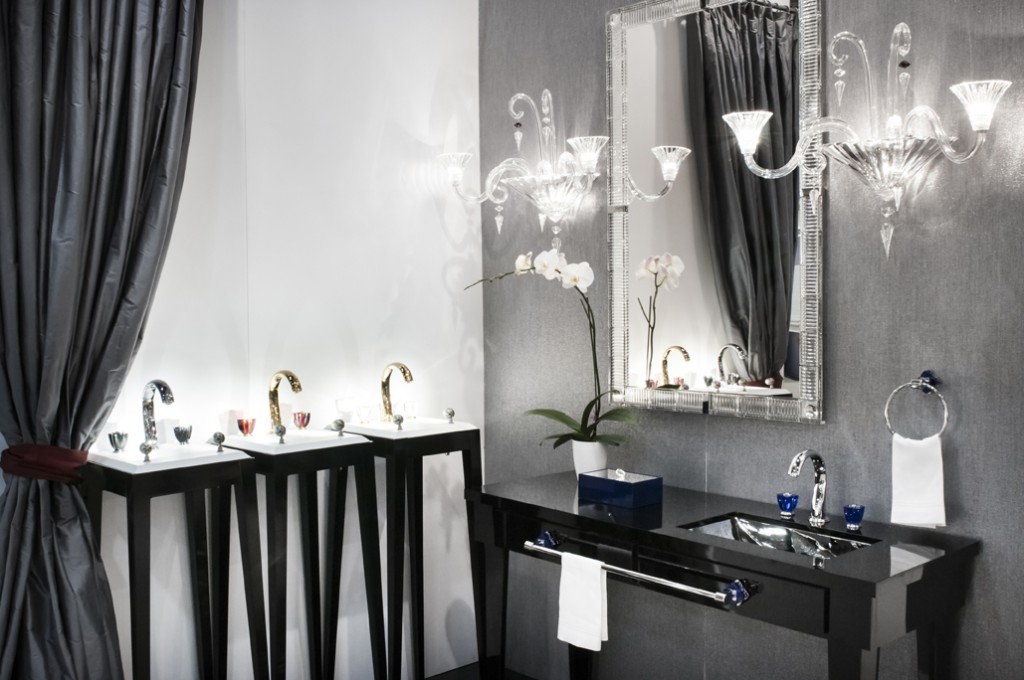 Over the years, French manufacturer of luxurious bathroom taps and accessories THG has expanded its collection with unique and luxurious creations produced in collaboration with a variety of renowned designers. Famous designers & brands, such as Chantal Thomass, Pierre-Yves Rochon, Tessier, Lalique, Bernardaud, and Daum, signed some of the prestigious THG lines up, including the recent "Pétale de Cristal".
The "Pétale de Cristal" collection is an original collaboration between the talents of French crystal manufacturer Baccarat and the French stylish master tap maker. The expertise of these two houses is brought together by long-time THG collaborator Pierre-Yves Rochon.
This encounter has given birth to a delicate collection inspired by flowers and colored flower petals. Transparency and color are among crystal's most important qualities – and the emblematic Baccarat Red is one of the most distinguished and recognized colored crystals in the world.
Available in clear or coloured crystal – black, red, blue or decorated with a fine gold thread – this brand new bathroom collection is guided by the fundamental codes of the House of Baccarat, the most prestigious Crystal manufacturer in the world which has survived the centuries to become a symbol of excellence and of the French Art of Living.