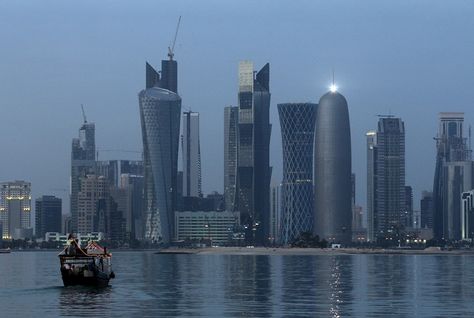 Qatar now world's richest nation, says IMF
Qatar, the world's largest exporter of liquefied natural gas, surpassed Luxembourg as the world's richest nation in 2010, according to the latest estimates from the International Monetary Fund.
The IMF estimates the Gulf nation will have the world's fastest-growing economy for a second year. Qatar has a population of about 848,000. The IMF's Chart of the Day shows Qatar's gross domestic product per capita at $88,221 in 2010, beating Luxembourg for the top spot, according to IMF data.
Qatar, the host of the 2022 soccer World Cup, forecasts economic growth of about 16 percent in 2011 and projects a budget surplus of $6.1 billion this fiscal year.
Qatar is expected to keep posting budget surpluses in the coming years and the OPEC member's nominal gross domestic product should jump to QR547bn ($150bn) this year, its central bank governor said earlier this month.
Qatar, one of the largest global investors through its sovereign wealth fund, plans to spend over $125bn in the next five years on construction and energy projects according to its plan.
More: arabian business
world's richest nation