Welcome to our page dedicated to luxury events and trades in the month of JUNE !

Our current recommendations for the most important luxury events taking place in different sectors of the luxury industry: arts, yachts, cars, aviation, luxury fairs, luxury travel industry, jewellery & watches, perfumes & cosmetics, luxury business…
A luxury fair/ event on the horizon? For Media Partnerships with 2LUXURY2.com, advertorials, promotion and cross-promotion, news distribution and the much-desired word-of-mouth buzz, let's get in touch via luxury (at) 2luxury2 (dot) com.
International Luxury Travel Market Asia 
Asia Pacific's leading luxury travel event
1 – 4 June, 2016
Shanghai Exhibition Centre, Shanghai, China
www.iltm.net/asia
ILTM Asia is the leading 'by invitation only' event for the luxury travel community of the Asia Pacific. With no other event like it in the region ILTM Asia brings together the world's most sought after collection of luxury experiences for the most discerning Asia Pacific luxury travel buyers, for four days of unrivalled business opportunities.
 Cannes Collection 16 at Old Port of Cannes
02-05 June 2016
19, Quai Saint Pierre
06400 Cannes – France
http://www.cannes-collection.com/
The world's finest, most desirable objects curated for sale in the perfect setting.
Cannes is a magical place and the ideal host city for Cannes Collection. Its bay, luxury hotels, casinos and many shops attract an exclusive international clientele: over 2 million visitors a year, more than half of whom come from abroad. Famous the world over, with the Cannes Film Festival and its Palme d'Or, Cannes is one of the most emblematic destinations on the Riviera.
Cannes Collection will be held from June 2 – 5, 2016, timed to open just days after the Cannes Film Festival closes and so ensure that the city will be busy with summer visitors.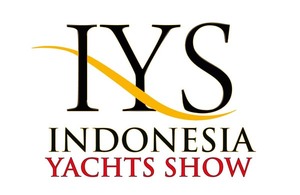 Indonesia Yachts Show 
Indonesia's luxury lifestyle and Yachts exhibition
22 – 23 August, 2016
Batavia Marina, Sunda Kelapa, Jakarta, Indonesia
www.yachtsexpoasia.com




Indonesia Yachts Show, Indonesia's only luxury yachts and lifestyle exhibition, is held in the classy Batavia Marina in Sunda Kelapa, Jakarta. Indonesia Yachts Show offers more than 3000 sqm worth of yachts, boats and related exhibits and more than USD$200 million worth of products on display.
This unique yachting extravaganza would showcase the latest yachts and boats to the growing class of Indonesian millionaires with massive dispensable income.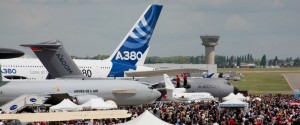 Paris Air Show – Le Bourget 
Salon International de l'Aéronautique et de l'Espace, Paris – Le Bourget
15 – 21 June 2016,
Le Bourget Exhibition Centre, Paris, France
www.paris-air-show.com
This event, over a hundred years old, is the largest and longest-running aerospace trade show in the world. Since its launch, the Show has been at the very heart of developments in the global aerospace market, for which it has become the most important meeting place over the years.
The Paris Air Show is a commercial air show, organised by the French aerospace industry's body the Groupement des Industries Françaises Aéronautiques et Spatiales (GIFAS) whose main purpose is to demonstrate military and civilian aircraft to potential customers. All major international manufacturers, as well as the military forces of several countries, attend the Paris Air Show.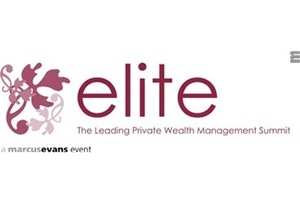 Elite Summit 
The Leading Private Wealth Management Summit
18-20 May 2016,
Fairmont Le Montreux Palace, Grand Rue 100, Montreux, Switzerland
www.elitesummit.com
Elite Summit is the premium forum bringing together the family offices and independent financial advisors of Europe's wealthiest individuals and families together with internationally-renowned fund and asset managers. As an invitation-only event taking place behind closed doors, the summit offers regional wealth managers an intimate and secure environment for in-depth discussion of the key drivers shaping both family governance and global asset allocation.

Art Basel, Basel
18-21 June, 2016
Art | Basel MCH Swiss Exhibition (Basel)
Messeplatz 10, 4005 Basel, Switzerland
http://www.artbasel.com
The exhibition includes the highest-quality paintings, sculptures, drawings, installations, photographs, video and editioned works.
Approximately 300 leading galleries from North America, Latin America, Europe and Asia show work from great masters of Modern and contemporary artto the latest generation of emerging stars. Every artistic medium is represented: paintings, sculpture, installations, videos, multiples, prints, photography, and performance.
Art Basel draws tens of thousands of visitors – collectors, gallerists, artists, curators, art enthusiasts – from across the globe who come to experience the highest quality Modern and contemporary art, including works by well-known artists and newly emerging artists.
Basel is uniquely situated at the border between Switzerland, France and Germany. With its world-class museums, theaters, concert halls, medieval old town, and new architecture, it ranks as one of Europe's most alluring cultural cities.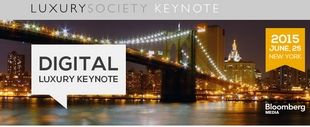 Digital Luxury Keynote: New York City 
Address digital challenges relevant to your business with leading luxury executives;
25 Jun 2016;
Bloomberg New York City, 731 Lexington Ave; 
New York City, NY 10022, US, New York City, United States
Digital Luxury Keynote is a global series of events by Luxury Society, discussing digital innovation, disruption and opportunities for luxury brands.
Digital Luxury Keynote is exploring digital innovation and disruption.
• Address digital challenges relevant to your business
• Be inspired by breakthrough innovations & disruptions
• Cultivate relationships with leading local luxury executives.