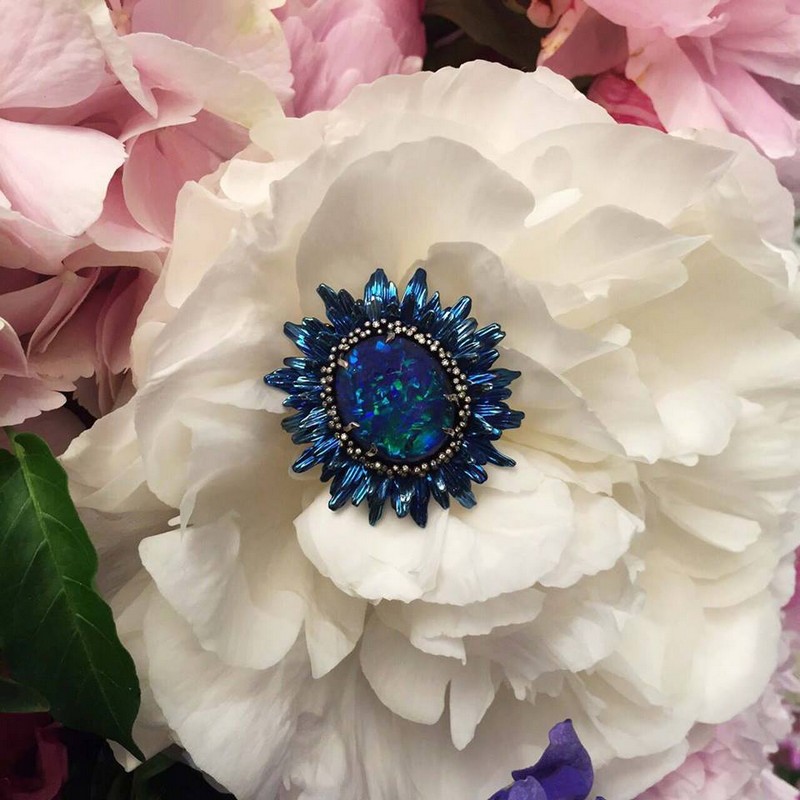 After Animal World, French jeweler Chopard is exploring the vegetal world and its many wonders. Six floral rings feature the legendary opal. The first three pieces of this capsule collection, adorned with the most precious variation of all, the black opal, were unveiled during the Paris Fashion Week.
Opal has never ceased to nurture its own myths. By turning his opal ring, Gyges became invisible, the stone being considered to have magic powers.
" Its mobile nature, changing colours and elusive reflections have led the opal to be considered a symbol of wholeness, a sacred manifestation," Chopard house explained.
Fleurs d'Opales rings set the scene for the precious black opal associated with titanium or zirconium. Titanium is extremely light and may be coloured with a wide range of hues, says Chopard. It takes on its full dimension when appearing alone, or else may be rendered invisible beneath a subtle gemsetting. Meanwhile, zirconium is making its first appearance in Chopard's Haute Joaillerie creations.
The opals used for "Fleurs d'Opales" capsule collection are traceable and come from a sustainable supply that complies with ethical and environmental criteria.