Welcome to our page dedicated to luxury events and trades in the month of  MARCH, 2016!

The most important luxury events taking place in different sectors of the luxury industry: arts, yachts, automotive, aviation, luxury fairs, luxury travel industry, jewellery and watches, perfumes and cosmetics, luxury business and so on.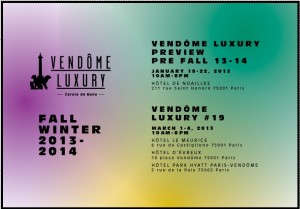 Vendome Luxury
A fashion fair with selected designers, contemporary art pleasure and luxury
4-7 March, 2016
Le Meurice, Park Hyatt, Hotel d'Evreux, Westminster, place Vendome, Paris, France
www.vendomeluxury-paris.com
Recognized for its high-end selection of luxury brands and sought after designers of womenswear, evening dresses, accessories and jewelry, Vendôme Luxury is imposing as one of the leaders in trade shows during Paris Fashion Week.
Since 2004, the show offers exclusive spaces within prestigious hotels located next to place Vendôme: Le Meurice, Hôtel d'Evreux and Park Hyatt Paris Vendôme. Its attendance is essential over the international buyers and press. Vendôme Luxury exigency in its organization and service quality help the designers to showcase their collection with the best conditions.
The Luxury Technology Show
Best in class in electronics and technology
23 March, 2016 
The Metropolitan Pavilion,125 West 18th Street, NYC
www.thelts.com 
A One-Of-A-Kind Luxury Showcase, Displaying The Best In Class In Electronics And Technology. Brand ambassadors from a wide variety of industries will be on hand to showcase their latest technology. Product categories include but are not limited to: photography, home & business electronics, automotive audio, accessories, mobile devices & accessories, tablets, home audio, high-end home appliances, smart watches, gaming & sports, health & fitness.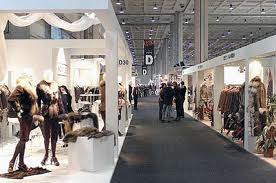 Mifur
The International Fur and Leather Exhibition
2-5 March, 2016
Fieramilano – Rho pav. 14 and 18, Portello Area, Milan, Italy
www.mifur.com
MIFUR, the International Fur and Leather Exhibition, is held yearly in Fiera Milano, inside the different manifestations devoted to winter fashion. The Exhibition is reserved to trade operators only.
Born in 1996 following an initiative of Associazione Italiana Pellicceria (Italian Fur Association), Ente Fieristico Mifur has been established by the professional National Association and its Regional Associations.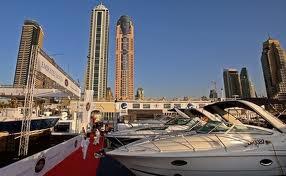 Dubai International Boat Show
The best & biggest in BOATING comes to those who wait.
1-5 March, 2016
Dubai International Marine Club, Mina Seyahi, Dubai, United Arab Emirates
www.boatshowdubai.com
Dubai International Boat Show (DIBS) is the most important and established event of its kind in the Middle East region and Indian subcontinent. With 23 years of maritime history, the Dubai International Boat Show (DIBS) is established as the MENA region's number one marine luxury, leisure and lifestyle industry event.
Attracting tens of thousands of visitors each year, the multi-award winning event is among the top five leading international boat shows in the world. The most anticipated event in the Middle Eastern maritime calendar had over 850 leading international, regional and local exhibitors from over 50 countries, making it an unparalleled platform for exhibitors to showcase boats and products to the Middle East's and International marine investors and enthusiasts.

Geneva International Motor Show 
Salon International de l'Auto 
3-13 March, 2016
The venue: Palexpo, 1218 Grand-Saconnex, Switzerland
www.salon-auto.ch

The International Geneva Motor Show (French: Salon International de l'Auto) is an annual auto show held in March in the Swiss city of Geneva. The show is hosted at Palexpo, a convention centre located next to the Geneva Cointrin International Airport. The Salon is organised by the Organisation Internationale des Constructeurs d'Automobiles, and is considered an important major international auto show.
First held in 1905, the Salon has hosted almost all major internal combustion engined models in the history of the automobile, along with benzene- and steam-powered cars from the beginning of the century. Exotic supercars often steal the spotlight during their debuts at the show. Prototypes, new equipment, technical breakthroughs, international partnerships, as well as political and social debates, have been announced at the exhibition.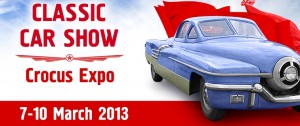 Oldtimer-Gallery Show Moscow
Classic Car Show
4-8 March, 2016
Sokolniki Exhibition and Convention Centre, Moscow, Russia
www.oldtimer.ru
Old-Timer Gallery is a unique show that teleports you into the good old days of times long gone featuring hundreds of curious technical inventions, long forgotten funny contraptions, and awesome designer solutions – a real gold mine of mechanical culture of the 19th and 20th centuries, a living history of the bygone epochs.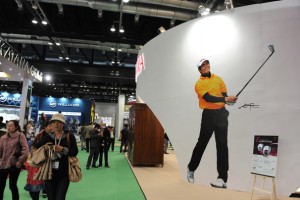 China Golf Show
Chinese golf industry's leading trading and sourcing event.
4 – 6 March, 2016
China National Convention Center, Beijing, China
cgs.chinagolfshow.com
China Golf Show showcased over 350 brands and welcomed over 10,600 visitors at the previous editions. Onsite activities and areas for golf course executives, industry professionals and golf enthusiasts include an indoor equipment testing center, fashion show, new product center and innovation area. The show will feature educational seminars led by the PGA World Alliance, GCSAA and CMAA China, delivering the expertise of the game's leading associations.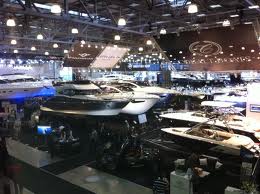 Moscow Boat Show
8 – 13 March, 2016
Crocus Expo IEC, Pavilion 3, Exhibition halls 13, 14, 15, Moscow, Russia
eng.mosboatshow.ru
Is there any place in Moscow to see snow white yachts? The answer is – yes, of course – annually in Crocus Expo IEC!
The largest in Russia event will incorporate the most impressive representatives of the yachting world and fans of this spectacular sport. Moscow Boat Show is the largest project in Russia presenting all the best in the world of yachting.
TEFAF Maastricht
The World's Leading Art and Antiques Fair
11-20 March, 2016
Maastricht Exhibition & Congress Centre, MECC, Maastricht, Netherlands
www.tefaf.com
In 2012 TEFAF celebrated its 25th anniversary. Over the years TEFAF has come to be recognized as the world's leading art and antiques fair.
TEFAF has led the way in establishing proper vetting procedures, and they are still considered the most exacting. Twenty-nine vetting committees, made up of over 170 international experts in every field of art represented at the Fair, verify each and every object for quality, authenticity and condition, so visitors can always buy with confidence.
Art Basel Hong Kong
Hong Kong
24-26, March 2016
Asian Art Fairs, 6/F Luk Kwok Centre, 72 Gloucester Road, Wan Chai, Hong Kong
http://www.artbasel.com/en/Hong-Kong
With half of the participating galleries coming from Asia and Asia-Pacific, Art Basel in Hong Kong assumes a significant role in the international art world, providing a portal to the region's artists. The new show gives galleries from around the world a platform in Asia to demonstrate the way they work with artists and bring their highest quality work to Hong Kong.  Known as the gateway between the East and West, Hong Kong ranks among the world's most dynamic international capitals.
The show's four exhibition sectors are designed to present an exceptional selection of works, including museum-quality pieces by proven masters and new artworks by emerging artists.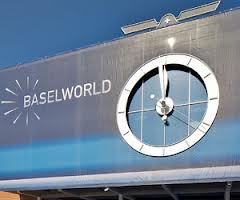 BASELWORLD Watch and Jewellery Show
The World's Watch and Jewellery Show
17-24 March, 2016
BASELWORLD Village, Binningerstrasse 14, Basel, Switzerland
www.baselworld.com
Baselworld Watch and Jewellery Show is the most important trade show of the international watch and jewellery industry, organized each spring in the city of Basel, Switzerland.
Each spring, some 1800 companies from the watch, jewellery and precious-stone industries, together with related sectors, showcase their latest developments and innovations in Basel. The world's most renowned watch and jewellery brands display their products exclusively at BASELWORLD.
About 100,000 visitors from the specialist retail and wholesale trade make their way to Basel from all over the world to discover the current trends and view the latest creations from the watch and jewellery sectors.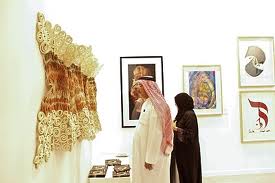 Art Dubai – Global Art Forum
The leading inter­national art fair in the Middle East, Africa and South Asia
16-19 March, 2016
Madinat Jumeirah, Sufouh Road, Dubai, United Arab Emirates
www.artdubai.ae
The largest and most established contemporary art fair in the Middle East, North Africa and South Asia, Art Dubai takes place every year in March at Madinat Jumeirah, Dubai, and has become a cornerstone of the region's fast-growing contemporary art community.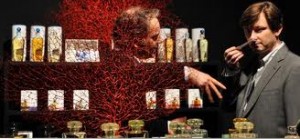 ESXENCE MILANO – the excellence of Perfumery
The Scent of Excellence
31st March- 3rd April, 2016
The Mall Milano, Piazza Lina Bo Bardi, Milano, Italy
www.esxence.com
Esxence exhibitors list has always distinguished itself for the ability to represent, in a complete way, the heterogeneous panorama of realities which embody the excellence of Artistic Perfumery. Esxence: a non-existent word can conjure up meanings that are intriguing, curious, fascinating, in just the same way as an aroma which is intangible, magic, poetic, distinct or mysterious. Perfumes today are mostly "product fragrances", fashion perfumes, where the trend is artificially created by a massive media campaign to persuade people to wear that fragrance because of its difference in character and style. But fortunately there is always someone who searches out excellence in quality, subtly, detail, harmony.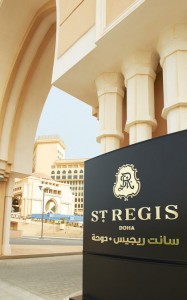 AMEX World Luxury Expo, Riyadh
Focus: The World's Leading Luxury Brands
30st March – 1st April, 2016
Venue: The Ritz-Carlton Hotel, Riyadh, in Ballrooms A & B
http://world-luxury-expo.com
Hosted for the fourth year at the palatial Ritz-Carlton in Riyadh, the American Express World Luxury Expo will again showcase the world's leading luxury brands to an ultra-affluent and highly discerning audience.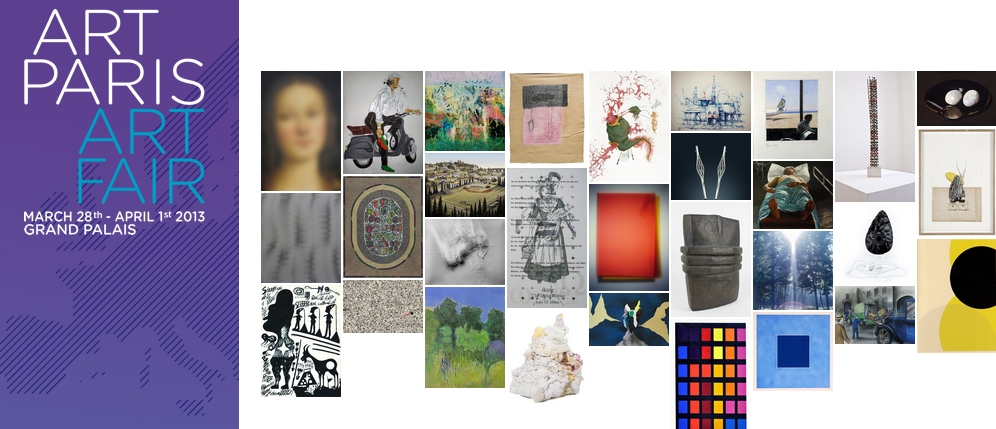 Art Paris Art Fair
31 March-3rd April, 2016
Grand Palais, Paris, France
http://www.artparis.fr/
Art Paris Art Fair brings together some 140 galleries from 20 countries under the celestial dome of the Grand Palais, presenting a wide-ranging panorama of modern and contemporary art that includes photography, design and art publishing.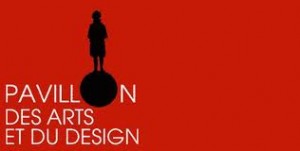 Pavillon des Arts et du Design
26-29 March, 2016
Tuileries, 234, rue de Rivoli, Paris, France
www.padparis.net
Furniture, Drawings, Paintings, Sculpture from the Renaissance to our days, Antiquities, Modernism, Photography, Design, Primitive Arts, Asian Art, Contemporary Glass, Jewelery, Silver, Carpets and Tapestries.
Known as the reference in 20th Century Decorative Arts and Design,PAD's fair has established its reputation in Paris, London and New York with it's this very specific blend of Modern Art, Decorative Arts, Historical and Contemporary Design.
This eclectic dialogue between genres and styles, brought by prominent international dealers makes PAD a place to discover and acquire pieces of museum quality with a distinct history and inspire a unique spirit of collecting.