Welcome to our page dedicated to luxury events and trades in the month of JANUARY!

Our recommendations for the most important luxury events taking place in different sectors of the luxury industry: arts, yachts, automotive, aviation, luxury fairs, luxury travel industry, jewellery and watches, perfumes and cosmetics, luxury business etc.
A luxury event on the horizon? For Media Partnerships with 2LUXURY2.com, advertorials, promotion and cross-promotion, news distribution and the much-desired word-of-mouth buzz, let's get in touch via luxury (at) 2luxury2 dot com.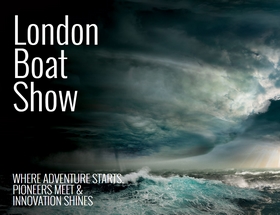 London Boat Show
Where Adventure starts, pioneers meet & innovation shines
8-17 January, 2017
ExCeL London
www.londonboatshow.com/
London's biggest and best-loved boat show is returning to ExCeL to give visitors the chance to experience the best in boating, watersports and shopping.
Whether you're a seasoned boater or looking to dip your toe into the water for the first time, the London Boat Show offers an action-packed day out with more than 500 exhibitors showcasing the best in watercraft innovations, equipment and holidays.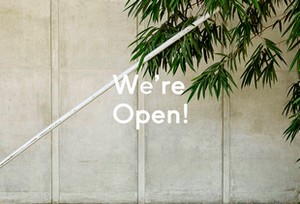 northmodern 2016 – 3rd edition
northmodern is Scandinavia's new innovative furniture and lifestyle trade show
13-15 January, 2016
Center Boulevard 5, 2300 Copenhagen S, Denmark
www.northmodern.com
Inspired by the Danish Modern movement and Copenhagen's unique positioning as a top cultural destination, northmodern showcases the most exciting international talents working today along with the best of Scandinavian design heritage.
Uniting culture with design brands, buyers, press, retail and technology, northmodern opens up new and exciting possibilities that venture beyond the boundaries of traditional trade fairs accompanied each season by a creative exhibition.
As a celebration of holistic, sustainable contemporary living, the event brings together a unique and well-rounded curation of design, professionals and ideas from other related industries, including contributions from gastronomy, auction houses, galleries and innovative companies.
Seek Berlin 2016
BERLIN'S MOST PROGRESSIVE CONTEMPORARY FASHION TRADE SHOW
Contemporary Fashion Trade Show 
19-21 January, 2016
ARENA BERLIN, EICHENSTRASSE 4, BERLIN.
The biannual shows are a meeting point for both buyers and brands from the fields of elevated sportswear, new classics, authentic designer collections, and upper streetwear. A curated portfolio of modern menswear is rounded out with a unique selection of womenswear, shoes, accessories, and lifestyle goods.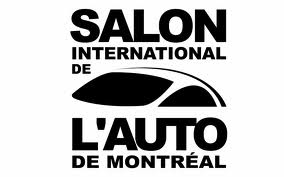 Montreal International Auto Show
15 to 24 January, 2016 
Palais des Congres de Montreal, 201 Avenue Viger, Ouest Montreal, Canada. 
www.salonautomontreal.com
Montreal International Auto Show is a much-anticipated annual rite among Montrealers and it is one of the most important events of its type in Canada.

Panorama Berlin 
International Fashion Trade Fair
19-21 January, 2016
www.panorama-berlin.com

Panorama Berlin is the new marketplace in Europe for major women's wear, men's wear, shoes and accessories collections.
The new fashion trade fair exclusively for business professionals closes the existing gap between avantgarde and premium labels on the one hand, urban and street wear on the other with relevant collections from contemporary fashion to preppy casual.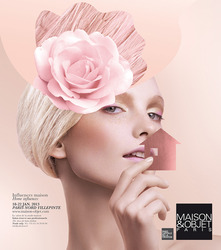 MAISON & OBJET Paris Trade Show
22 – 26 January, 2016 
Paris-Nord Villepinte, Paris, France
www.maison-objet.com
Twice a year in Paris, MAISON & OBJET is the venue for the launch of completely new collections. The trade shows participate actively in the emergence of new talent and demonstrate through their diversity, the outlines of collective and individual ambitions in relation to the home and the art of living.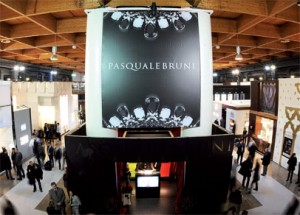 Vicenzaoro / Fiera di Vicenza
The biggest jewellery and goldware showcase
22 to 27 January, 2016
Fiera di Vicenza Spa, Via dell'Oreficeria, Vicenza, Italy
vicenzaoro.com/
As a worldwide planner and event organizer, Fiera di Vicenza continues to help jewellery operators prosper from the shifting gravity of international markets.  New alliances have been made with leading jewellery trade partners in Asia, the Middle East and the Americas. VICENZAORO rejuvenates the collective potential of the 'Made in Italy' strategy and the spirit of European savoir-faire.
BRAFA – Brussels Antiques and Fine Art Fair
A showcase for the arts across all cultures
23 – 31 January, 2016
Tour & Taxis, avenue du Port 86 C / B – 1000, Brussels, Belgium
www.brafa.be
Brafa is one of the leading European art and antiques fairs. Here, all art works on show are for sale and quality and authenticity are two of the key requirements exhibitors face. Brafa is an eclectic fair which encompasses a variety of specialities, from antiquity to the 21st century, including archaeology, Oceanic art, African art, Oriental art, silver, jewellery, numismatic, furniture and works of art from the Middle Ages to the 21st century, vintage collections, old master and modern paintings, contemporary art, sculpture, earthenware and porcelain, carpets, tapestry, drawings, old comic books, engravings, antique and modern books, photography and autographs.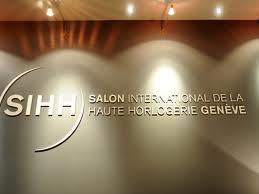 Salon International de la Haute Horlogerie
SIHH 2016
18 To 22 January, 2016
Palexpo Hall 6, Palexpo Geneva, Switzerland
www.sihh.org
16 exhibitors; 30,000sq m of exhibition space; 12,500 privileged guests (international retailers, journalists and brand representatives); 1,500 represented points of sale; 1,200 journalists. SIHH is a private trade fair, strictly reserved for professionals of the in Fine Watchmaking who are invited by the exhibiting brands and must show their personal invitation and ID.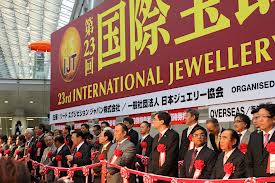 International Jewellery Tokyo
Japan's biggest and most important international jewellery trade show
20 to 23 January, 2016
Tokyo Big Sight, Tokyo, Japan
www.ijt.jp/en
IJT is Japan's largest and international jewellery trade show. A wide variety of products in the jewellery industry gathers under one roof in the world trend-setting city, Tokyo. 1,200 companies from 35 countries are expected to participate this year.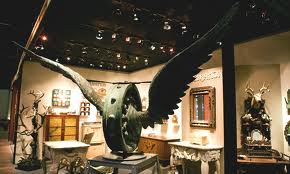 Winter Antiques Show
22 – 31 January, 2016 
Park Avenue Armory, 67th St. & Park Ave., New York, United States
www.winterantiquesshow.com
The Winter Antiques Show marks its 60th year as the most prestigious antiques show in America, featuring the "best of the best" from antiquities through the 1960s. Held at the historic Park Avenue Armory in New York City, the Show provides curators, established collectors, dealers, design professionals and first-time buyers with opportunities to view and purchase exceptional pieces showcased by 73 exhibitors. One-third of the Show's exhibitors are specialists in Americana, with the rest featuring English, European, and Asian fine and decorative arts.