Gherardini La Pretiosa Limited Edition Top Handle

After centuries of laying unnoticed, Leonardo Da Vinci's Atlantic Codex has been rediscovered. Da Vinci's "Pretiosa" bag concept has now been interpreted by Carla Braccialini from Gherardini, and embodies both the technique and aesthetic the Museo Ideale Leonardo Da Vinici. Creative and provocative, the luxury bag (Height: 19cm Width: 29cm Depth: 13cm) is a symbol of the poetic evocation of a "New Renaissance".
The Gherardini handbag, the "Pretiosa", is a contemporary accessory that finds its roots in the Renaissance. The bag is based on a 15th Century sketch by Leonardo Da Vinci and was conceived as both as an ode to the city of Florence (where the Gherardini house was established over 126 years ago) and to Da Vinci, who turned Lisa Gherardini's portrait into one of the most famous and studied paintings of all time: "The Gioconda".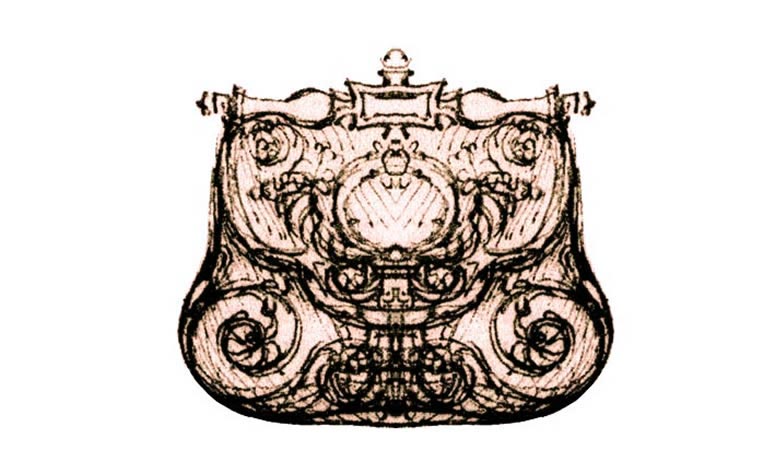 The piped detailing and folded gussets follow the lines of Leonardo's drawing. Embroidered calfskin and braided leather give life to the handbag. Created entirely by hand, it is symbolic of the excellence of "Made in Italy" craftsmanship that has always distinguished Gherardini's creations. A feature which makes the "Pretiosa" even more unique is the hand-made ornamental base for the handle in chiseled brass that is also inspired by Leonardo Da Vinci's sketch.
The limited edition, hand embroidered bag is produced exclusively for LuisaViaRoma. It features concealed snap button closure, one internal zip pocket, one internal patch pocket, cotton jacquard lining, gold coloured embossed brass metal hardware in the shape of an original sketch by Leonardo.
The "Pretiosa" is produced in a limited series of 99 pieces, each one is accompanied by a certificate of guarantee and a booklet about the beauty of Leonardo's art and the passion that Gherardini has always devoted to its leather creations.
If you like it, then please subscribe to our Feed By Mail service.Thank you!