Back to school L'Ecole Van Cleef & Arpels
An unique opportunity to be in the heart of the Savoir Faire
On Tuesday February 14th, L'Ecole Van Cleef & Arpels opened its doors for the first time. Located on place Vendôme in Paris, l'Ecole is the first school of its kind, dedicated to those who are interested in, or passionate about jewelry. Located in a place where the very essence of Jewellery lies, the school gives the enthusiasts a unique opportunity to meet experts, to experience materials, to be in the heart of the Savoir Faire.
"Maison Van Cleef & Arpels creates a school to share the expertise of craftsmanship and open the doors to jewellery excellence. L'Ecole Van Cleef & Arpels is open to all those who love beauty, be it connoisseurs or professionals," explained  Marie Vallanet-Delhom, the first President of the new École Van Cleef & Arpels, one of the most prominent figures in the French watch and jewellery industry.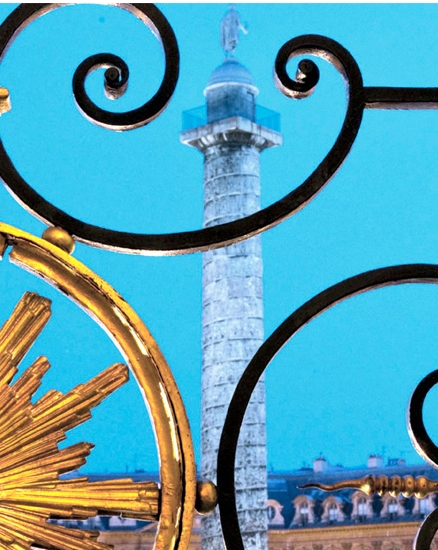 L'Ecole Van Cleef & Arpels  is structured around 3 steps «Unveiling», «Shedding light on», «Revealing». The steps which include 7 modules follow a progressive learning process. Each module lasts 4 hours and it is animated by professionals: Jeweller, Expert, Art Historian, Gemmologist, Great Witness.
Although each one is involved in his area of expertise, one shares his knowledge throughout experimentation and dialogue. This is the three-step curriculum of the school:
Step 1: Unveiling
Chapter 1: Stories and Inspirations (Discovering its historical currents, its aesthetic tendencies, its Culture of Excellence…)
Chapter 2: Interpreting the Gemstones (Focusing on gemstones. Learning how to read them. Let your emotions speak and be won over by the taste in stones…)
Chapter 3: Jewellery Mix and Match (Sharpening one's taste, learning how to wear a jewel according to one's personality, one's tastes, one's history…)
Step 2: Shedding light on
Chapter 1: Symbol and Power of Jewels (Explore the Jewellery throughout its legends or Why have we been passionate about jewellery since the dawn of time?)
Chapter 2: Admiring Uniqueness and Team Craftsmanship (Experiencing craftsmanship and discover how to create a masterpiece…)
Step 3: Revealing
Chapter 1: Entering the Van Cleef & Arpels universe (Discovering the history and the universe of Van Cleef & Arpels creations, the crafts and the sources of inspirations.)
Chapter 2: Accessing Van Cleef & Arpels creations (Visting the workshop, discussing with the craftsmen and the designers, sharpening one's eye on exceptional pieces…)
http://bcove.me/gqw5q7dd
If you like it, then please subscribe to our Feed By Mail service.Thank you!