Why to advertise with us ?
Because it's affordable, more impactful, more responsive, better able to connect with those "hard to reach" targets, and more effective at driving traffic and building brand.
Our readers are high networth individuals, decision makers and CEOs, brand and marketing managers, opinion leaders, as well as design and art specialists.
Test our creativity! Please check ours Presentation
Global audience
Over 100,000 unique (Google Analytics in Fabruary 2013) targeted monthly visitors. 2LUXURY2 is generating more than 280,000 page views.
2LUXURY2 strong core is made of luxury professionals. For details, check "ABOUT US" page.
52% men and 48% women, aged between 26 and 50 years.
Privileged financial status, leadership positions;
Higher studies and decisional power.
2LUXURY2 consumers join the New Luxury Philosophy and the New Luxury Code, they have a cosmopolitan mentality, want to gain access to a privileged status, have sense of adventure, traveling nearly 8-12 weeks per year and constantly cultivating their hobbies.
Previous advertisers include: Qatar Airlines, Maurice Lacroix, hulsta,  La Perla, Mercedes-Benz, 2TEC2 , Rocco Forte Hotel Group a.o.
Are you a LUXURY BRAND ?
2LUXURY2 is the ideal communication platform for you to a global audience.  Among our services we can offer articles, banner campaigns –  flat fee month, video, PR realeases and many more.
Are you an ARTISAN ? Then consider 2LUXURY2 an "affordable luxury".
We know how start ups are and because of this for your business we can offer up 40% discount from our rate card prices.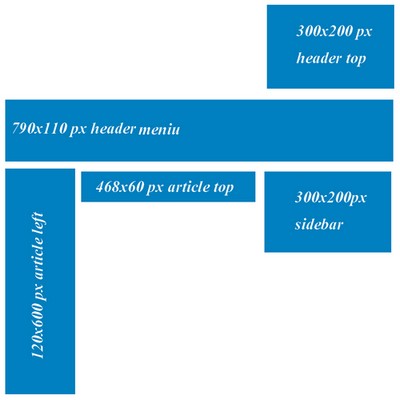 General prices :
Banner Size/Per Month
Leader board 728 pixels x 110 pixels – $3,000
Header right 300 pixels x 200 pixels – $1,000
Side column 300 pixels x 200 pixels – $800
Left column 120 pixels x 600 pixels – $700
In Article top 468 pixels x 68 pixels – $600
Layout branding/Per Month – $6,000
Landing page/Per Month – $5,000
Article forever in site – $300
Link/per keyword in article forever - $100
Specifications
1. Banners are accepted in any supported formats : jpeg, animated gif or simple, flash;
2. Articles have their own photo gallery and video option;the text should be between 350-400 characters
Those are the standard prices, but we work also with tailor made budget. For more information, or to book advertising,please drop us a note. We will came back to you in 48 hours. Thank you for your consideration.